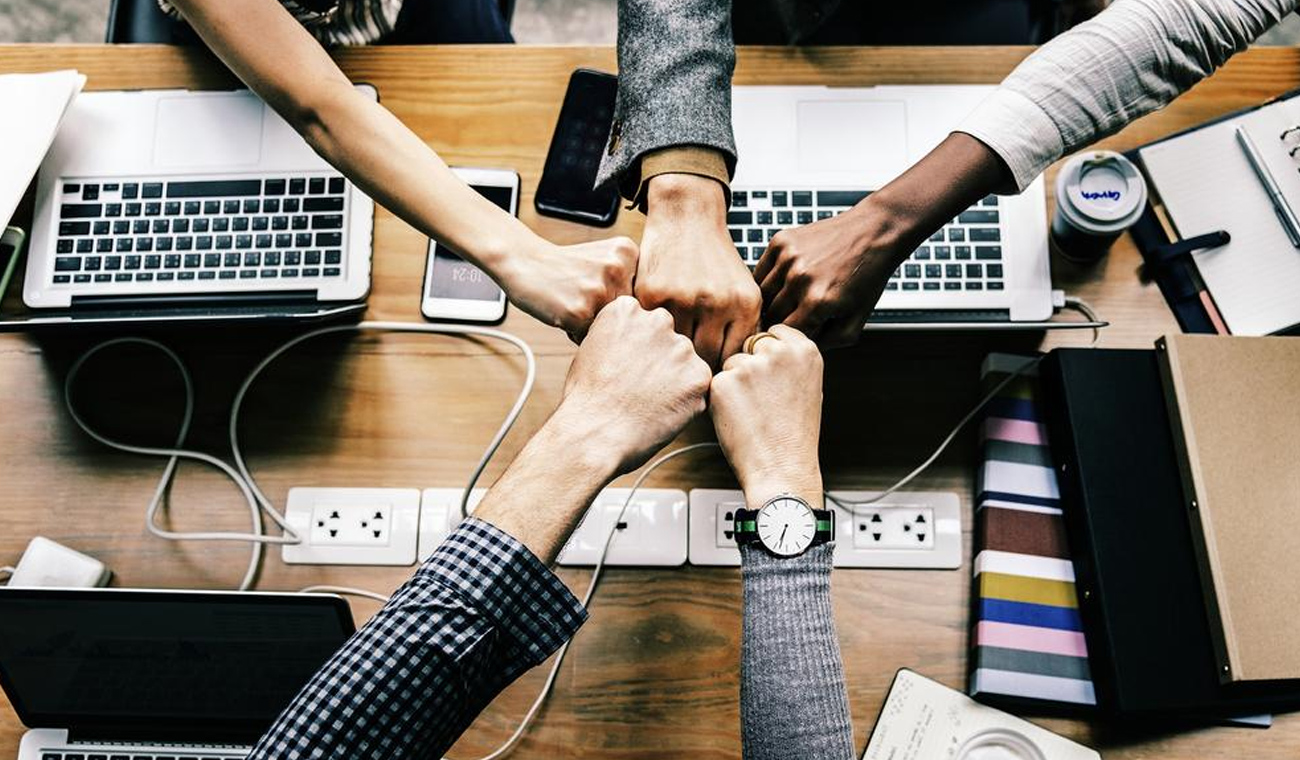 Rebuilding the inner value system inside the organisation
Whenever there have been great disruptions and changes, it is most evident to note that it has yielded great opportunities. While we are living in unprecedented times and swimming in uncharted waters, it is time that we look at re-building, re-focusing and re-stabilising our lives both personally and professionally not only to go through the current times but to proactively prepare for the post-pandemic world. As a leader, it is vital to have a provident approach rather than a wait and see attitude. This is the period to reassess practices and operations while leading the business into the post-pandemic era in an efficient and robust manner by taking a range of measures.
Looking at the brighter side, business leaders have an opportunity to take control of the upheaval and create prospects to grow and fortify the business and the relationships.
As a result of the pandemic, many organisations have recognised that working remotely has its own benefits, thus some of the global workforce may never return to the office. According to the PwC US Pulse Survey, 54% of CFOs pointed out that their companies plan to make remote work a permanent option, which means that managers may soon have to figure out the best way to manage teams that are partially remote.
Let us look at some of the ways by which leaders and C-level executives of today can ensure creating a workforce, which not only manages the current disruption but is prepared for any kind of instability in the future.
#1 Well-being is a priority 
Wellness has been a growing concern for many organisations even before the pandemic hit us. However, it is become even more crucial now and will remain so, as people across the world are grappling with anxiety, trauma and burnout.
The Deloitte 2020 Global Human Capital Trends report found wellbeing was the top-rated trend for importance, with 80% of respondents saying that wellbeing is important for their organisation's success. This brings home the fact that creating a wellness culture is extremely vital to lead the organisation and its people to the post pandemic era in a proficient and robust manner.
Building a wellness culture is all about creating a way of life by providing the workforce with the right prospects of bringing wellness in their lives and thus ensuring a healthy, productive and effective workforce. Business leaders and C-level executives should begin the process of building a wellness culture by encouraging the workforce to participate in virtual meditation sessions, healthy eating classes, yoga sessions, mental health topics, and online counselling.
#2 Foster team belongingness 
Along with imbibing wellness culture in the organisation, building a culture of team harmony and fostering a sense of connection is even more vital with remote working taking precedence over the traditional way of working in office.
As a leader, it is important to set the pace with clarity and direction for the workforce.
Following are some of the actions that can help in nurturing the teams and create a sense of connection and belongingness.
Showing intensity and fairness
Creating strong channels of communication and being open to feedback from all levels will show signs of fairness and the intensity to build a connected culture while working virtually.
Being open to innovation
What worked earlier may not work anymore, whether it is with technology or with people; so, leaders should be receptive towards transformation at all levels.
Celebrating victories
We humans always desire to be successful; a sense of progress is what keeps us going, so rejoicing small successes can help in achieving it. Even in the most unpredictable times, creating a culture of celebrating performance is vital.
Connectedness
It is essential to keep in mind that the leader's job is to ensure consistency in all the measures or steps that they to create the sense of connectedness as that will ensure in enhancing the performance.
#3 Manage future leadership challenges 
While everything has been thrown out of balance, it is essential for the leaders and C level Executives to foresee what the future holds for them, their organisation and their workforce.
Following are some of the strategies that Leaders can be aware of to keep themselves aligned in the direction of managing the challenges of the future-
Self-aware
As leaders, the skill to lead and being self-aware of your own emotions, thoughts and mindset is very crucial. To be aware of how you act, how you talk, how you set the tone – all of it creates an impact on the culture of the organisation
Mindset building
Leaders of the future should aim at building a mindset amongst the workforce that embraces change, promotes strengthening of self and within the team and encourages social wellbeing.
Create agility 
Researchers have long known that the best way to enhance or develop competencies is to put people in real life situation or crisis and learn from it on how they navigate through a crisis. The current situation has created an opportunity for all of us to become mentally agile – where we grasped the most complex issue and transformed our personal and professional lives.
Results agile
Where we were able to deliver results against one of the toughest challenges. These learnings can become opportunities that would set the pace for the post pandemic world and leaders can leverage on the experiences to develop competencies of their workforce.
#4 Culture of resilience, build on adversity quotient
C-level executives and the leaders are in a time capsule where the need to prepare their team to be equipped, empowered and prepared in the most proactive manner is extremely vital for the post-pandemic world. Mental health is what matters most at this time and in the times to come.
To be ready for any adversity, it calls for us to create inner strength in each member of the team so that we can build resilience not just to cope up with the current situation but be ready for whatever comes in front of us.
Leaders must focus on building wellness culture in the organisation by incorporating regular talks on mental wellbeing, mind strengthening, activities that incorporate Meditation as a practice and much more. Such actions will accentuate the adversity quotient of individuals and enhance the spiritual quotient of leaders which will build resilience.
To conclude, in order to establish a pandemic-ready business continuity model, C-level executives need to focus on two key building blocks: the technology core and the organisational culture, with the former complementing the latter. A pragmatic and a proactive outlook of leadership through transformative times will be especially relevant.
India's number one Inner-self Transformation Specialist, International Meditation Expert, Global
Executive Leadership Coach and a Gifted Energy Healer with inborn intuitive abilities