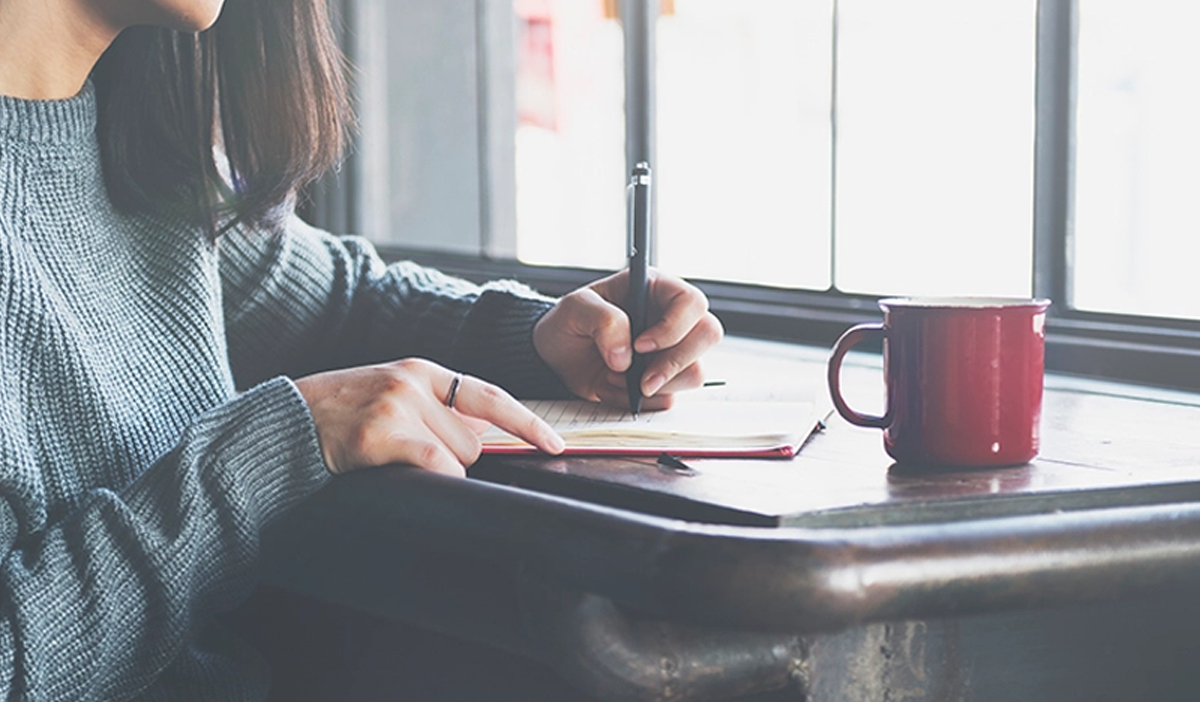 Setting (and Keeping) Healthy Resolutions for the New Year
As we say goodbye (or good riddance) to 2021, many of us are prudently hopeful about what the new year will bring. With the arrival of COVID-19 vaccines and the growing world of digital health, leading experts predict that 2022 will be filled with positive and important changes in the workplace, in our communities and in our personal lives.
Along with this optimism comes the knowledge that we're on the brink of a major mental health crisis and that chronic diseases like diabetes and obesity are reaching epidemic levels. What better time than the new year to set intentions to get healthier – both mentally and physically – for a longer, happier life. The reality is, however, that many of us are still living with fear, anxiety and limited social interactions as we continue to navigate life with COVID-19, and that making a lifestyle change may feel quite overwhelming in our current situation.
At GEC Media , we beleive from experience that small changes over time yield meaningful, sustainable results. It's that approach – along with the right resources and support – that can help us set attainable, New Year's resolutions that will stick, especially as we emerge from a difficult year.
Here are four useful tips for setting and keeping your healthy resolutions in 2022: 
1. Reflect on the changes you truly want to make 
The key to adopting a healthier lifestyle starts with identifying the behaviors you want to change. We know that exercise and eating healthy are important for our physical health, but if we don't want to do it, it's going to be much harder to follow through with a workout or preparing a nutritious meal. And with the restrictions imposed by many states to stop the spread of coronavirus, it can be even more challenging to give yourself the extra push you need to take steps towards your goals.
Setting a New Year's resolution can feel daunting. It's hard to know how and where to start, if you'll be able to stay committed to your goals, and how you'll meet challenges along the way. Rather than trying to boil the ocean by setting goals that are too aggressive, take a step back and focus on the bigger picture: What are your health goals? What areas in your life could use improvement? What's stopping you from getting there? By quieting your mind and really thinking about why you want to make changes, you might just find the motivation and the right path to get you there.
2. Set micro-goals to keep you on track
Imagine working tirelessly towards one major achievement for an entire year with little acknowledgement of the progress you've made along the way. Now imagine regularly celebrating small successes on your journey to a bigger accomplishment. Which of those scenarios sounds easier to sustain?
While establishing lasting healthy habits is critical to transforming your lifestyle, it's important to be realistic about behaviour change. Maybe you want to reverse prediabetes or focus on weight management in the new year – these are bold, health-focused goals, but they lack direction and set high expectations. If you try to do too much at once, it can feel too big to manage, and if you set a lofty goal, you can become frustrated when you aren't seeing the results you want as quickly as you'd like. By creating micro-goals to help you stay focused on your New Year's resolutions, you will see the progress you're making and know that what you're doing is working. Conversely, you'll be able to identify what is not working and course-correct early so that you stay on track in achieving your long-term goal.
3. Find the right supports
There's no denying that 2021 was a tough year. Many of us had to adapt to working from home (and spending countless hours on Zoom calls), while also homeschooling children, or were risking our personal safety to work on the front lines in the midst of the pandemic. Furthermore, gyms were closed, working parents lacked access to childcare, work-life balance disappeared and many faced financial worries. As a result, healthy eating habits, exercise routines and time spent practicing self-care decreased while stress levels and less-than-ideal lifestyle habits increased. After more than nine months of this new way of living, it can be difficult to break these maladaptive habits and stick to new resolutions.
Accountability and support are your allies when it comes to replacing unhealthy habits. Digital wellbeing platforms that offer personalised access to a range of programmes make it easier to motivate and hold yourself accountable to your long-term goals. With daily reminders, habit tracking, in-app wellbeing challenges and advanced AI learning that can recommend new habits and resources, holistic wellbeing apps can keep you on track 7 days a week, 365 days a year.
4. Setbacks are normal – know that it's okay to make mistakes 
Life isn't perfect. Mistakes happen. The key to recovering from slip-ups is to give yourself permission to accept that it happened and get right back on track. When you pull an all-nighter, you don't just give up on sleep altogether. Why give up on healthy eating or our exercise routine when you indulge a little or skip a workout? You don't have to be part of the 80% of people who give up on their resolutions by February – if you let your resolutions slip, you can simply pick up where you left off.
As you head into 2022 and set your resolutions for the new year, remember that your wellbeing is a journey. Your HEALTH is YOUR responsibility –  Be Responsible !
This is source based content